Aoi Hana / Hanada Shounen Shi / Photographer's Rant and a little Moe
Let's start today's post by subjecting Snark and kluX to some Moe.. Just to irritate them.. Xp
Other readers, do enjoy.
Yes, I know I dropped the anime from a severe case of irritation. But this ending theme got stuck on my head and is now in my playlist.
But seriously guys, try to listen to the whole song as it gets really cute cool.
Although, I can already pretty much anticipate the number of kittens killed. Lol!
On with the post…
.
---
.
So, the other day when I went to Mid Valley, a nearby shopping mall, I came across a Hyundai Roadshow. They were promoting their new "i" badged cars. Then I saw this really nice looking model, handing out brochures and stuff. I was like
"Dang… I wouldn't mind looking at her again!"
Then I went on ahead to collect my Yukino figure (from last post). After collecting the figure, I gave myself a big hard facepalm right on the forehead as I just remembered that I was carrying my camera around.
"Why not take a picture of the model? That's be something sweet to share with everyone in NaNeee?!"
So I build up a little courage (Yes, contrary to popular belief especially among friends, I do get shy… all the time.) and approached the model.
"Scuse me, Can I take a picture of you with the car?"
Her reply?
"Err…. Nope."
BANG! I was head-shot. Lol!
Thankfully it doesn't happen often. In fact, I can't remember the last time anyone has ever neglected me a picture.
So I'm guessing 3 things.
She is either a noob model, seeing how she rejected a photo without knowing it's purpose,
She is an extremely pro model, pro enough that it requires approval or royalty payment to take pictures of her, or
The fact that I didn't shave for 2 weeks, was dressed like a slob, and holding a Yukino figure creep-ed the shit out of her. Lol… -.-"
What do you guys think?
I know I'm gonna get shot for this, especially by car enthusiasts, but no matter what anyone says… Hyundai's Rock! (certain Hyundai's that is XP) Just because of the fact that I own one… Lol!
.
This could have been a beautiful picture of Model-chan. Luckily, Kagami's shot turned out not bad either.
.
---
.
Aoi Hana
Light and tranquil. Not many anime helps you unwind after a hard days work or a lively day at college as well as than Aoi Hana. Put aside the gentle yuri romance, you'll also find a heart warming story on friendship. Love it!
Some might feel that it didn't deserve the 5-Stars I gave, but it was totally "my-pace" des, despite it's lack of punch.

.

Was so caught up with the story, I actually DIDN'T get turned on by the scenes above. No worries though, I went for a self examination. I'm "healthy" as ever.
.
---
.
Hanada Shounen Shi
This could very well be a Japanese version of Dennis the Menace. Only difference is Dennis was downright irritating. But with Hanada Shounen Shi, it was actually funny. Lol! Although it did cross the borderline from being funny to being irritating during certain episodes. Overall still a good laugh none the less.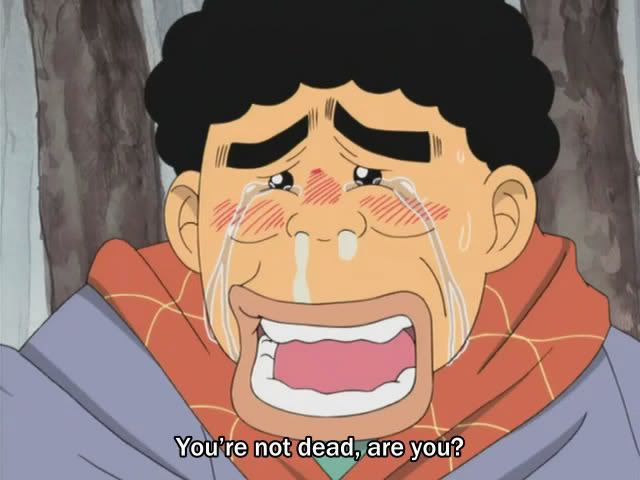 I actually cried watching the scene above. Gawd!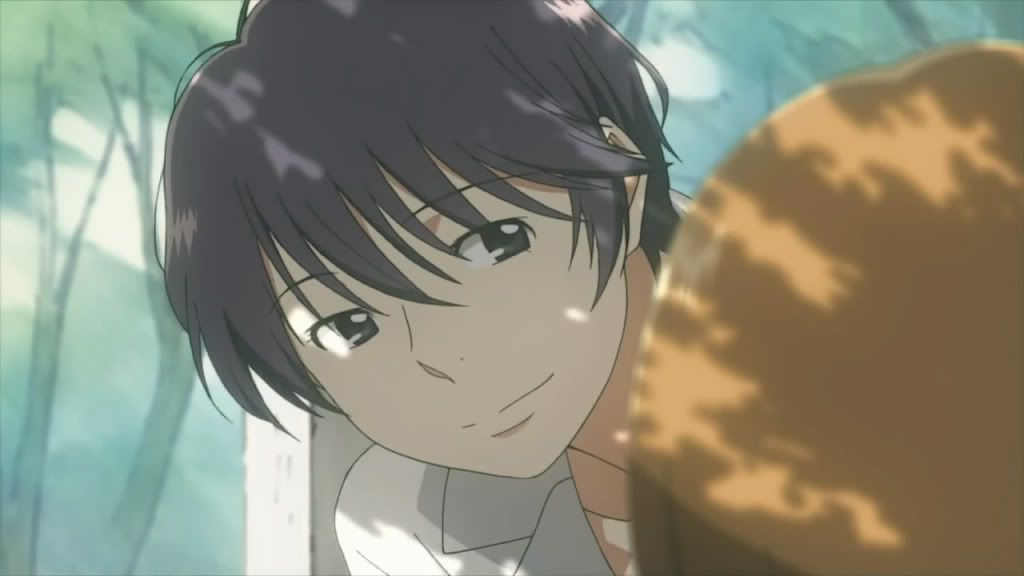 Funny thing is, I don't know why but Kei-Chan (Hanada Shounen Shi) reminds me of Sumigoto (Aoi Hana). Not that it matters.
.
.
.
9 Responses
Pingback: Anime List « NaNeee?!

Pingback: Music moves the world… « NaNeee?!